Allysha is currently on maternity leave and will not be treating until further notice. Please follow @limbertherapies on Instagram for updates.
OUR GOLD COAST MASSAGE THERAPIST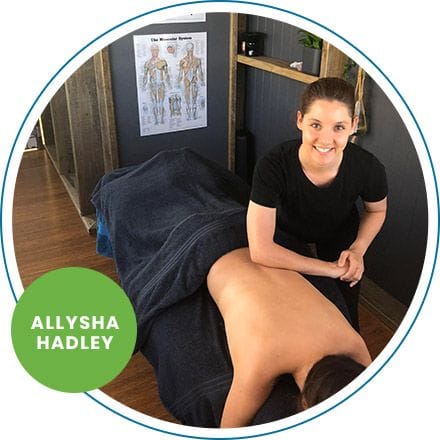 "I have seen first-hand what benefits massage can provide EVERYONE physically, mentally and emotionally. My treatments have not only helped people relieve pain and discomfort but also decreased signs of depression, anxiety and stress.
While I specialise in Pregnancy Massage and Infant Massage I also work with athletes, disabilities, weekend warriors and the everyday person who might need to relax and take time out for themselves."
Mermaid Waters,
Gold Coast QLD
"I go to Allysha for massage for myself and have completed 2 baby massage classes. She is 10/10 with both. She is a fantastic teacher, taking an easy pace in demonstrating baby massage.
Highly recommend!"
"Allysha is professional, flexible and very friendly. She made me feel comfortable, the room was calming and I immediately felt relaxed. She is the first person I go to, to loosen up my shoulder and neck muscles and relieve headaches! I highly recommend Allysha at Limber Therapies and I cannot wait for my next appointment."
"Highly recommend Allysha at Limber Therapies, she is so good at what she does and tailors her massage to suit your needs as a client.
You leave feeling great and relaxed."